For more than 100 years, Dawson Group has prided itself on being a family-focused company. Similar to how Fred turned the company over to Graham and later Ian, the Johnsons have introduced new members of the family to the company for the past 66 years.
The Johnson story with Dawson began back in 1963 when Vern Johnson was hired as a heavy duty mechanic with Dawson Construction at their shop in Golden, B.C. Despite a few slow periods in the company's history, he remained with Dawson until he retired in 1985.
Along the way, he helped recruit an aspiring operator in 1974 named Ken Johnson; Vern's son.
"I remember spending a lot of time in Golden as a teenager. My dad was always working on these incredible 25-mile long projects. I was blown away by them back then and still am now at the size of those projects. You don't see many like that anymore," said Ken.
Ken started in High River, Alta., where his projects were constantly halted by the rainfall in the summertime. After two years on the prairies, Dawson Construction Mechanic and Electrician, Ken Williams, convinced him to move back to B.C. and signed him up as a mechanical apprentice out of the Knutsford yard in 1976.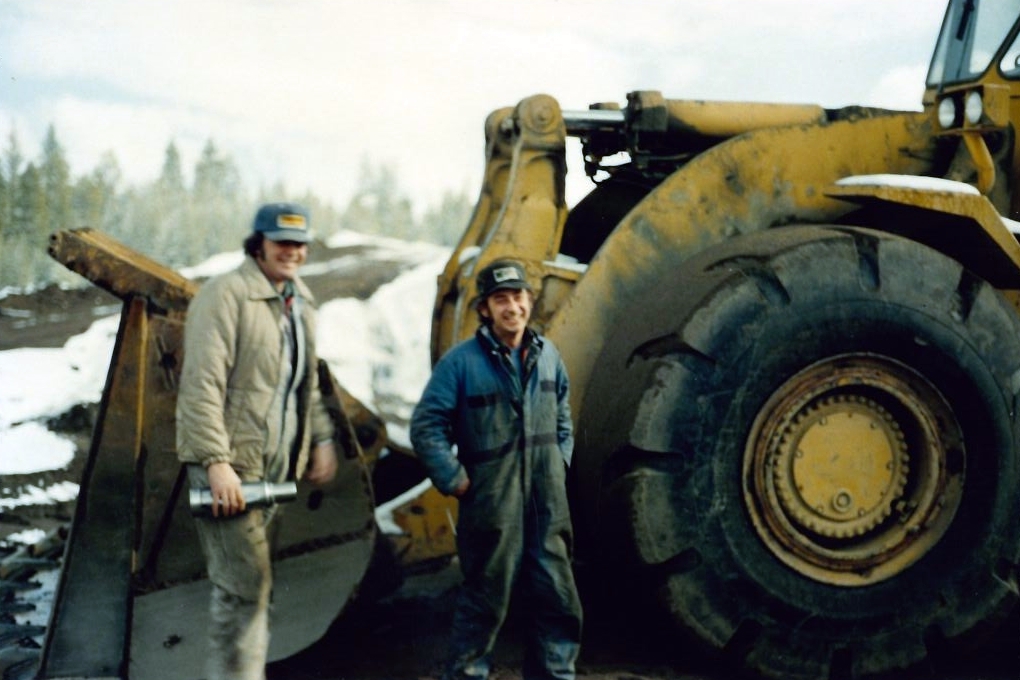 Once he completed his apprenticeship, Ken Johnson was always busy. If equipment was used on a project, it was bound to need some care and attention at some point. Ken worked on pavers, loaders, graders, bobcats; at construction sites and in the yard – whatever needed fixing that day. The hard work didn't faze him, he was enjoying heading into the office with his dad for the first 11 years of his career.
"I had so many good memories working with my dad. One day we were working on a rock truck and something went wrong with it. My dad couldn't find the issue, so I offered up my solution to the problem. He laughed and responded by telling me that it was time for him to retire because I finally came up with an answer before he did," said Ken, who's uncles Ed Baurder (paving manager from 1956 to mid-90s) and Eli Belange (Knutsford shop, 1963 to early-90s) also worked for Dawson.
Vern retired in 1985 and sadly passed away in 2003, but not before getting to see his two grandkids enroll with the same company he called home for nearly 20 years.
Denny was the first of Ken's two sons to team up with Dawson. He jumped on board in 1996 with one of the paving crews.
"I've wanted to work for Dawson my whole life," said Denny. "We would always travel around to wherever the job took my dad when I was a kid and I loved being around the big equipment."
Not too long after Denny's debut, Ken brought in his other son, Shane.
"I once worked for my mom when I was 16 at Burger King, so working with family was nothing new to me," said Shane, 42.
"I always knew the Denny would work for Dawson one day. Shane was a little more surprising, but a great surprise none the less," said Ken.
Shane started as a labourer at the Knutsford shop in 2001, when Ken was still the Equipment and Maintenance Superintendent. Shane helped out with whoever needed assistance at the yard that day. He later moved onto work with different paving plants before eventually returning to the shop to work with Len Leeuw, the former Purchaser. Leeuw was nearing retirement and soon needed a replacement. Shane had the most experience when Leeuw moved on in 2017 and Shane was hired. He's since become acclimated to all the unusual demands that come with the territory over his first five years.
"My dad is one of my best friends. We always got along at home, so working together was no different," said Shane.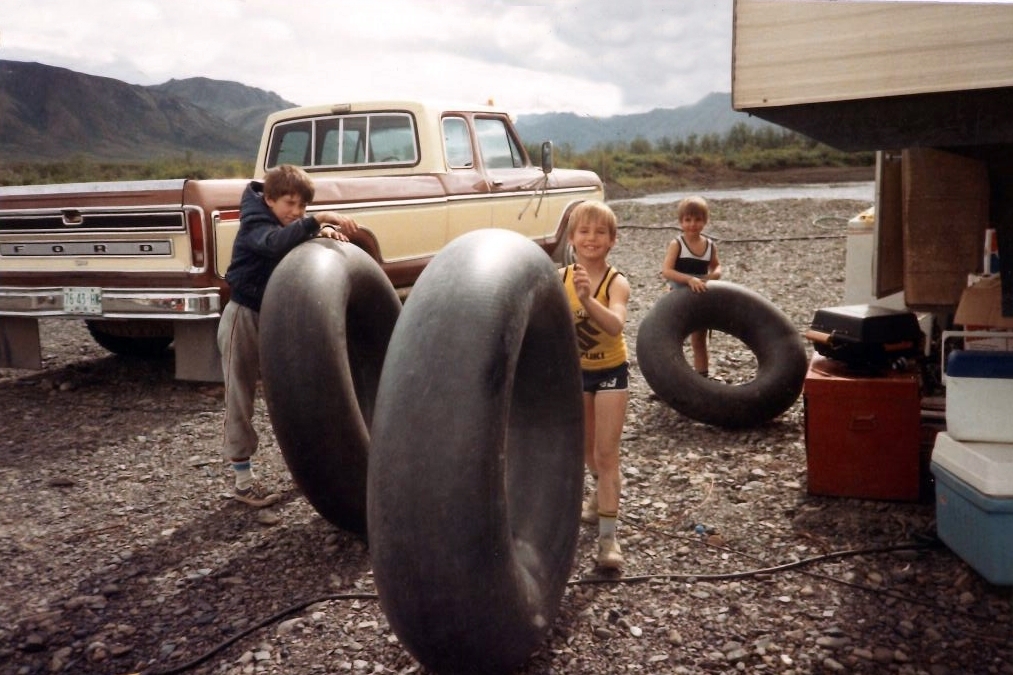 Denny and Ken's relationship also grew, as they were often roommates on the road for paving projects early on. It's a side of their relationship that Denny is relating to 20 years later.
Denny's son, Taylen, also grew up around paving (Denny worked for a different paving company from 2001-18, when he eventually returned to Dawson as the Paving Superintendent) and was eager to join the paving crew during his summer vacation in high school. With Taylen now a college graduate, Denny brought him in for a full-time role this season.
"Working with my dad was like the old times we had but a little different. Home life is different than road life. But I am getting to see the other side of this now having my son around and I love it," said Denny. "He's a hard-working kid, gets along with all the guys and does a good job. What more could I ask for?"
It might be a little premature to assume a fifth generation of Johnsons to work for Dawson, considering that Taylen is only in his early 20s, but the passion and knowledge that their family has for highways and working with equipment cannot be understated. Families like the Johnsons and Dawsons have not only kept but maintained the welcoming family environment our company strives to achieve.
On our 100th Anniversary, Dawson Group extends its sincerest gratitude to the Johnson family for their 66 years of dedicated service. Their contributions helped us achieve this significant milestone and lay the groundwork for our promising future.