Little did Pat Gunderson's father know at the time, when he told his son that he was going to report him to the Employment Insurance (EI) office, that he was setting him up for a long and successful career in road maintenance in Service Area 17.
In the mid-90s, Gunderson was working for a logging company near Bella Coola during the summer, while his dad was a foreman for Cariboo Road Services. The logging job was a seasonal one, so winter meant downtime, EI and travel, while he waited for the Coastal Mountain forests to thaw.
Relaxing on the brink of another offseason, his dad gave him a call, needing a winter shift operator.
"I told him I wanted to travel and enjoy the outdoors in the winter. He needed an operator and responded by telling me that if I didn't take this job, he would report me to the EI offices for refusing to work," said Gunderson. "That's how I began my career in road maintenance."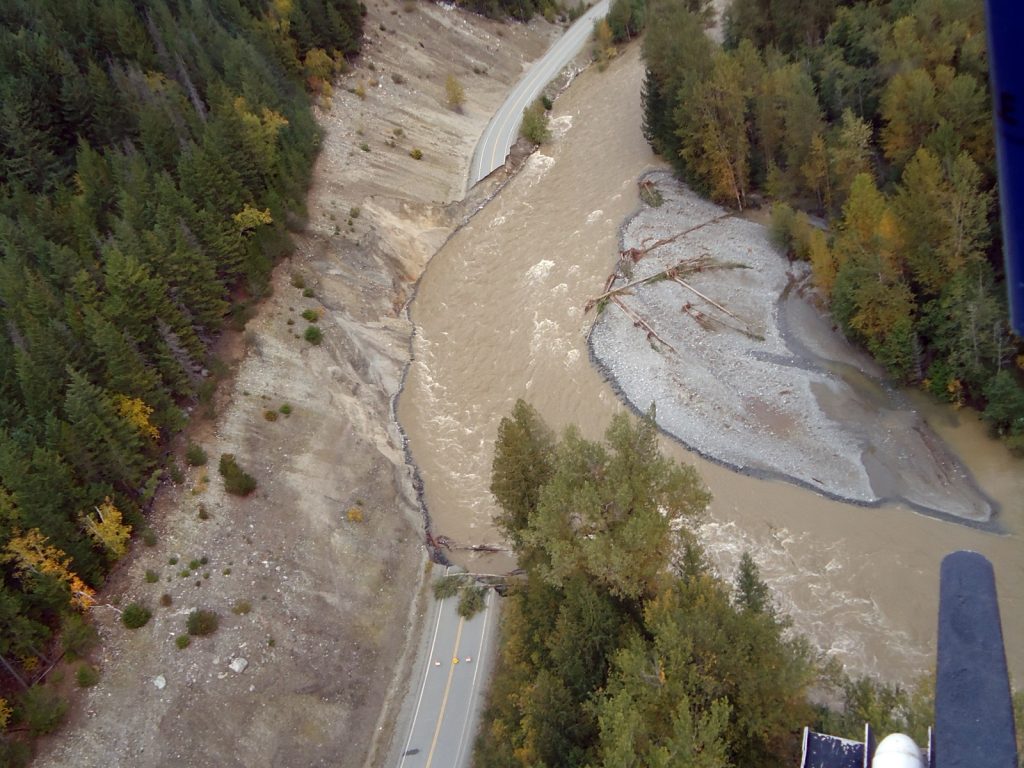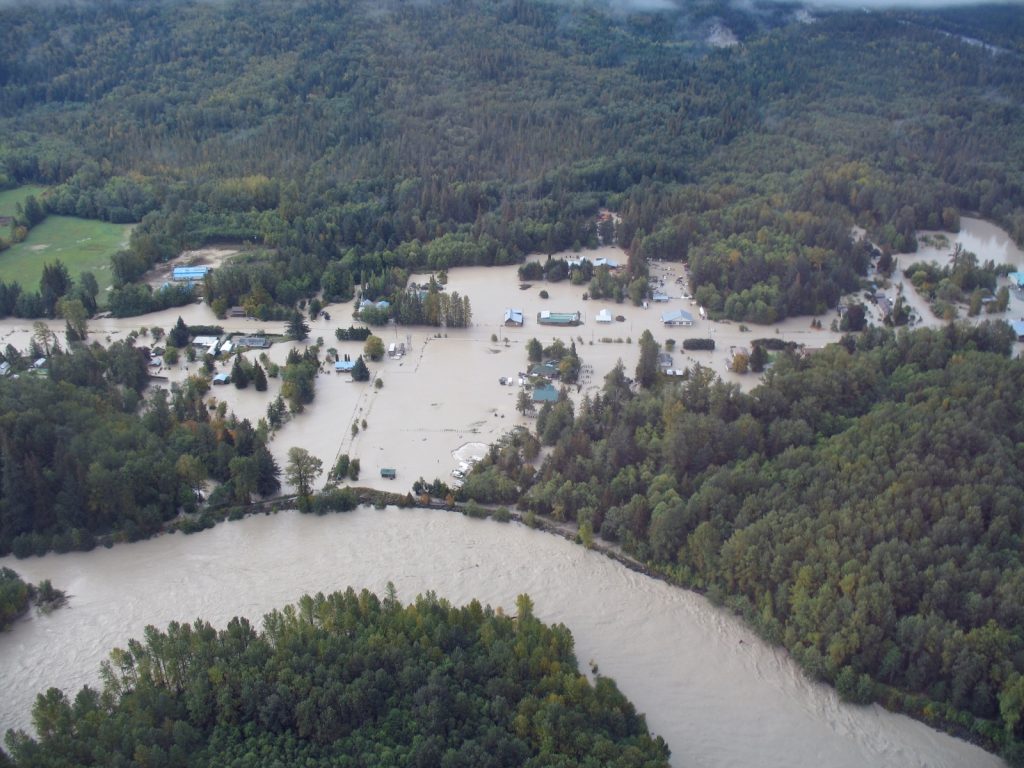 Starting in 1997 as a full-time Truck Driver Operator with Cariboo Road Services, he moved into a Grader Operator position within a few years.
The road maintenance contract was taken over by Interior Roads Limited (IRL) in 2004 (now known as Dawson Road Maintenance), where he was eventually promoted to Road Foreman in his hometown of Bella Coola, where he also looked after Shearwater and Ocean Falls. By 2009, he accepted the role of Senior Foreman, which extended his duties to include Denny Island.
"I really enjoyed and still enjoy the different challenges that come with working on the roads in this area," said Gunderson.
After a few years as a Foreman, he was promoted once again to Superintendent, where he added Tatla Lake and Anahim Lake to his list of responsibilities.
Running the yard in Bella Coola brings upon many different operational challenges. It's proximity to the Pacific Ocean combined with it's drastic gain in elevation invite heavy rainfall, freezing rain and several feet of snow from September until March.
Mother Nature showed how powerful she could be in 2010, when Bella Coola experienced a 1-in-200-year flood, caused by 300-millimetres of rain falling within a 48-hour window.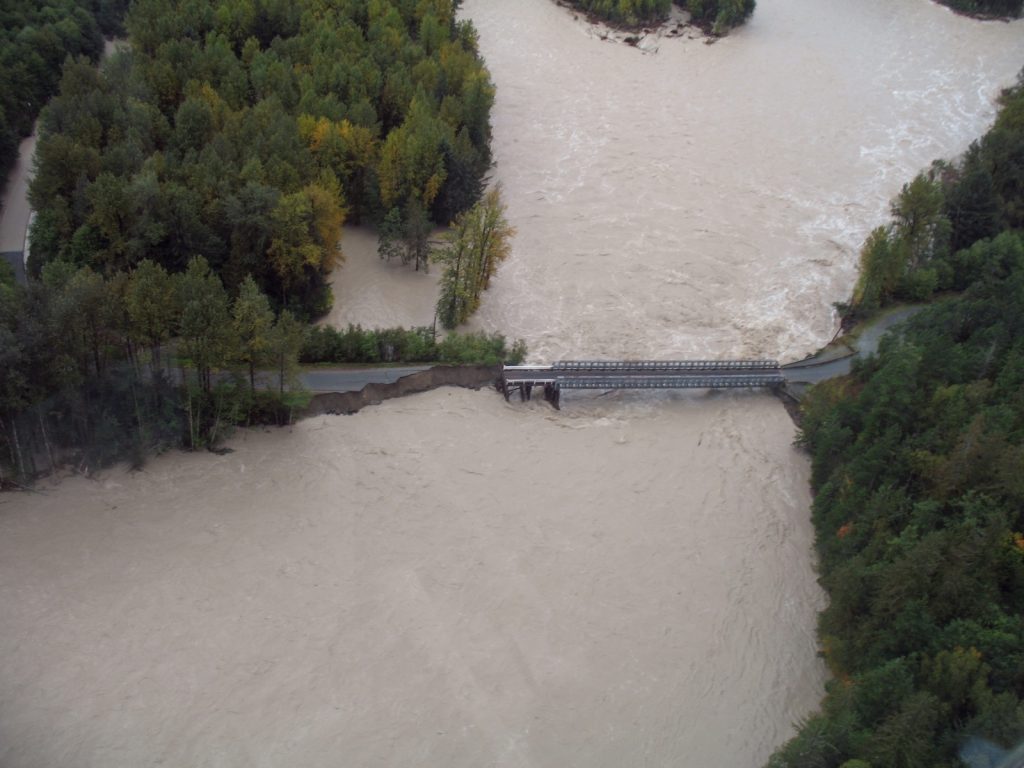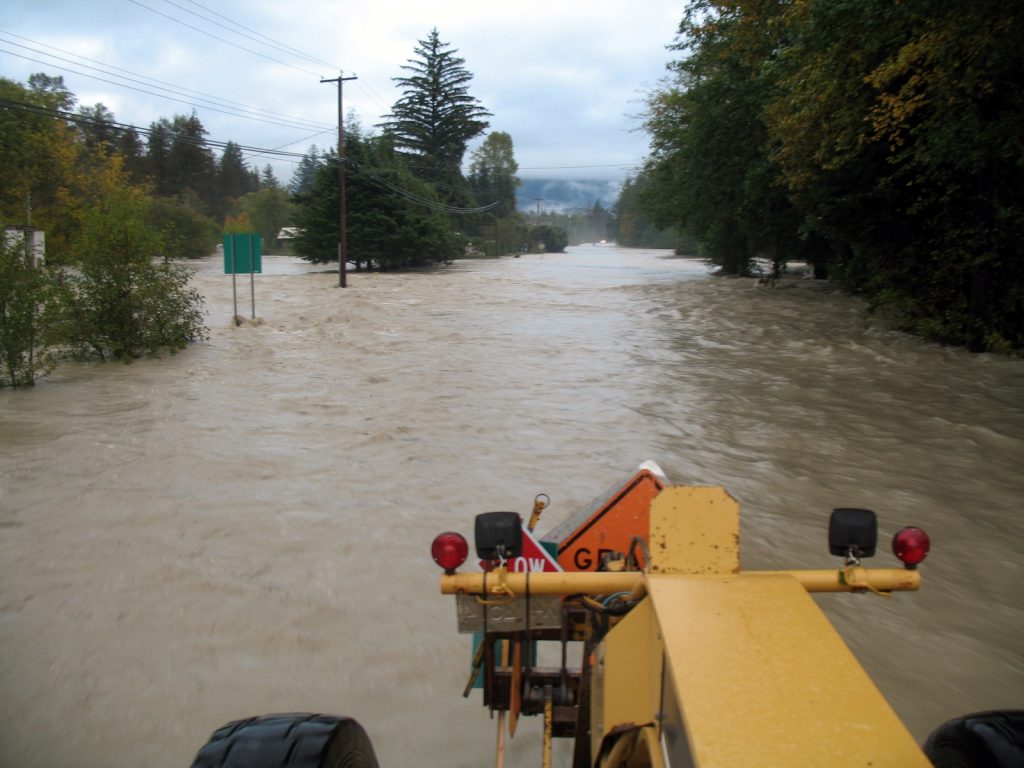 "I had seen nothing like that before. It happened on a Saturday and by Sunday, roads were getting shutdown, washed away and I had to travel by helicopter to access different parts of the town," recalled Gunderson.
Larry Nelson, the former General Manager of Interior Roads Limited, stepped up to help by bringing in a team to work together with Gunderson's crew and other local contractors to rebuild the road systems in the Bella Coola area. Air cranes and barges brought in equipment and crews worked together on the roads around the clock to safely reopen the highway in a remarkable 11-day timespan.
For their efforts, both Nelson and Gunderson were one of three finalists nominated for the Premier's Award in 2011 for outstanding service to the community. They were invited to the provincial capital, enjoyed a meet and greet with the Premier (Christy Clark) and attended the awards ceremony.
"That was one of the biggest honours I've had in my time with road maintenance. After working 90 days without taking a day off because of the floods, my wife convinced me that I needed to take some time off. Everyone worked so hard during that stretch; Larry and the team worked just as hard and did an incredible job and we also brought in Dawson Construction, led by Jason Shank and Lenny Kazakoff. We couldn't have done it without them," said Gunderson, who was only a few years into his role as Superintendent during that flood.
That experience helped Gunderson and his team the following year. A few months after they finished the 2010 cleanup, a 1-in-100-year flood soaked the area in 2011 (nearly on the exact same day). Luckily, it didn't completely erase all the hard work that took place a year prior.
Heavy rainfall is only half the battle when it comes to looking after the highways around Bella Coola. Heckman Pass has nearly a 5,000-foot elevation gain over a 20-kilometre stretch on Highway 20. The lower elevation is surrounded by lush rainforests, while the peak of the highway is coated in a 6-foot snowpack during the winter months. When he isn't worrying about heavy rainfall or floods, he is always on the lookout for avalanche dangers in the area. The job never stops.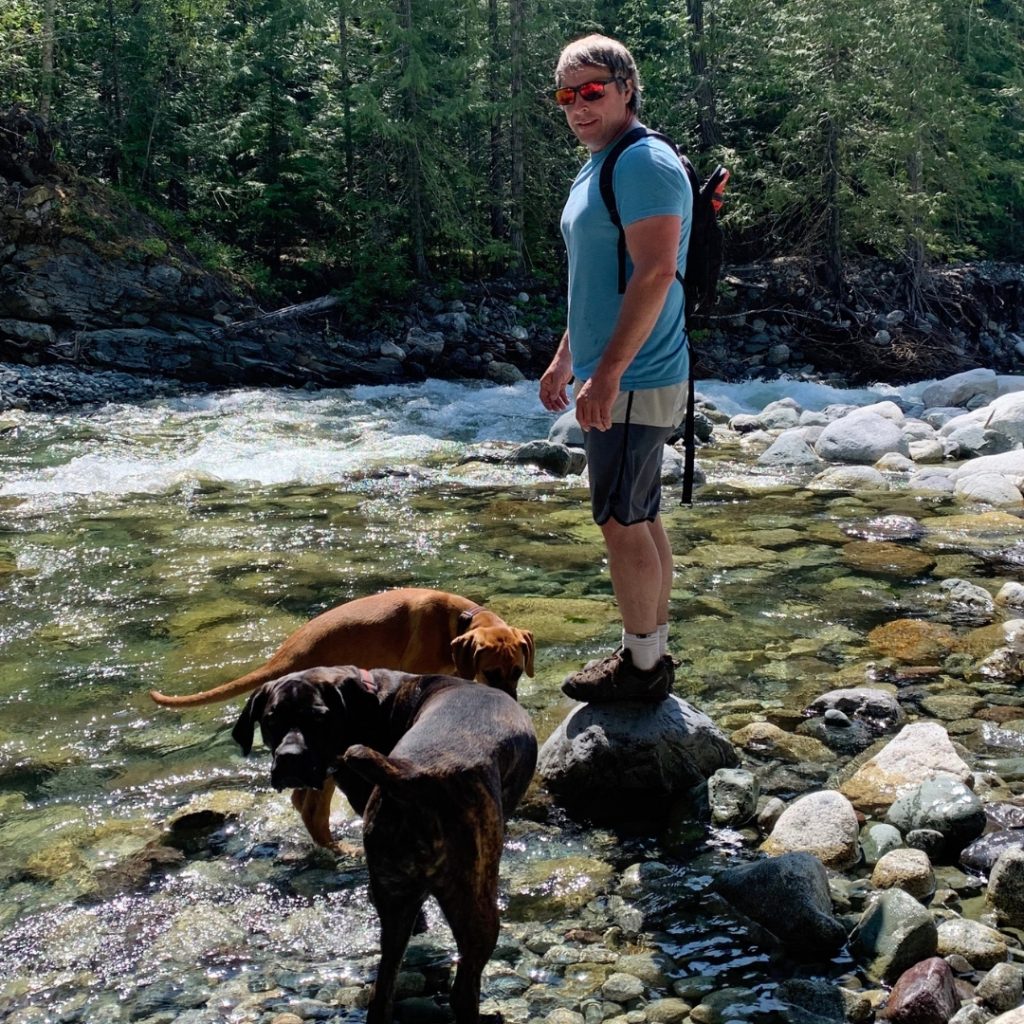 "I love the uniqueness of our area. I love the challenges it brings, the people I work with and most of all, I just love the area itself," said Gunderson.
For all of the issues that come with managing a highway system in the Coastal Mountains, Gunderson loves what it offers outside of the yard, as he can often be found with his family on his sled bombing through fresh powder, or out on his ocean boat casting a line. Work or play, there never seems to be a shortage of excitement in Service Area 17.
On our 100th Anniversary, Dawson Group extends its sincerest gratitude to Pat Gunderson for his 25 years of dedicated service. His contributions helped us achieve this significant milestone and lay the groundwork for our promising future.