Behind every great, company is an exceptional Information Technology (IT) team. It is one of the essential foundational departments that supports all our operations. At Dawson Group, one of the key IT members for the past 14 years has been Andrew Kay. He has not only kept the hard drives and computers running, but also has been involved in the strategic planning process to make Dawson Group a more streamlined and productive company to work for.
"If you would have told me back in 2005 that I would have done IT for a construction company, travel across B.C. and meet a ton of amazing people, I wouldn't have believed you. The variety of experiences this job has provided has been a highlight," said Kay, a computer science graduate at Thompson Rivers University.
In early 2009, Kay caught wind of the company looking for someone with his skillset to look after their IT needs for their IRL International Truck Centres (now known as Dawson International Truck Centres) locations in Kamloops, Vernon and Williams Lake. During his first year with the company, he looked after employee computers, a few small servers and the networks at each location.
That winter, one of his colleagues retired, which provided him a new opportunity. Having been in the system a year, Kay was positioned best to take over. On his colleague's final day, Kay was handed a new work phone and the added responsibility of looking after Interior Roads Limited, Dawson Construction and Dawson Group corporate office – doubling the number of employees under his watch.
"The extra responsibilities were a big increase, but it was smoother because we had more technical and financial resources available to keep things running properly. Before with the Truck Centres, sometimes I would be repairing one computer with the parts from two others," said Kay, Senior IT Administrator.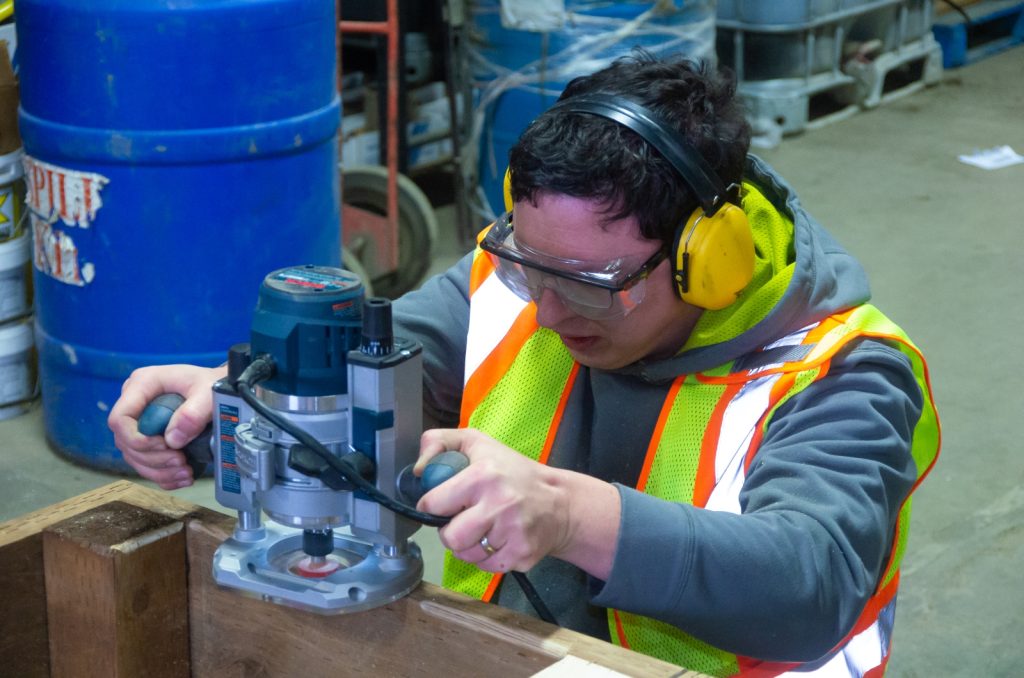 Andrew Kay building a custom sandbox for the Chris Rose Centre for Autism Society.
---
Kay was a one-man operation, tasked with helping everyone with their daily IT needs.
Those needs put even more strain on Kay following the purchase of the Cookson Motors Ltd. operations in Kelowna and Penticton in 2016. By then, IRL Truck Centres was too big for one person to handle, as Kay had to often be onsite where the IT issue was occurring. Driving to each location was not a valuable use of his time, so they outsourced the Truck Centres' IT needs to a third-party contractor.
Even after that business decision, it had become apparent through Dawson's growth and successful awarding of two additional road maintenance service areas that Kay needed support. The demand of daily IT support never allowed him to carve out time for proactive measures or plan other initiatives.
Kay's world changed and his work became easier when Brian Eshpeter was brought onboard in 2018 as the Director of IT.
"Andrew is a really smart guy and understands how to deliver IT needs across a large company very well. He was also being stretched very thin for a number of years and the department didn't have the structure in place to take Dawson to the next level," said Eshpeter. "What we did, was build off the great foundation Andrew created, invested in programs and grew the department by adding some key members, which freed up his capacity to bring a more mindful and proactive approach to IT."
Adding members to Dawson's IT team enabled the team to extend their services with the Truck Centres' once again. They also executed greater needs, such as installing a remote monitoring and management software, an IT ticketing service, merged two emails into Microsoft 365, added a new phone system and consolidated infrastructure into one central hub.
"Those new technologies allowed us to fix IT issues in Fort Nelson in 15 minutes from my office instead of driving 14 hours to visit the site in person," said Kay.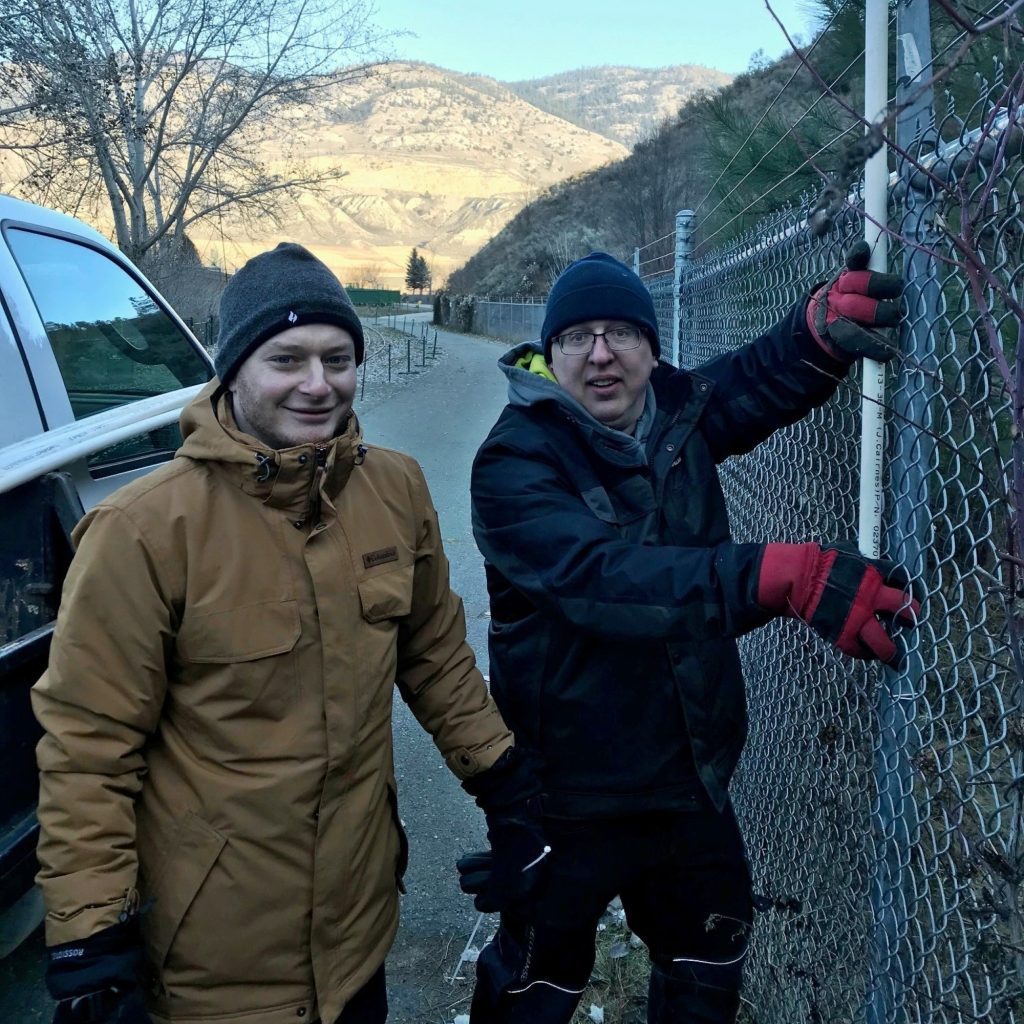 Danny Schenk (left) and Andrew Kay at the BC Wildlife Park helping setup for Wildlights
---
When the COVID-19 pandemic took over the world in 2020, Dawson was positioned well for a seamless transition into remote working thanks in large part to the foundations that Kay already set in place.
Within weeks of the shutdown, Dawson employees were up and running from their remote offices – a staggeringly quick transition – because of Kay's Virtual Private Network (VPN), which allowed employees to access company files remotely and the creation of a remote desktop, which gave employees access to business software from home instead of needing to be at their desktop in their regular office.
Having an IT team also meant that Kay could focus on his passion: building and operating Dawson's IT infrastructure. Projects like figuring out why the internet is down, managing lengthy software upgrades, or introducing new capabilities to Dawson's computer systems are what he spends his time on these days. And, with an IT team in place, he now has support to ensure that the needs of the organization are covered at all times.
"I think I am in a great place right now. I really enjoy what I do, I've seen the company come a long way, I work with a great team and I get to work on some great projects. If I'm doing this exact same thing 20 years from now, I wouldn't complain about it," said Kay.
While he might not be on the frontlines of Dawson's operations, Kay has played an important and integral role, actively keeping systems running and up to date behind the scenes for more than a decade. You might not see him on a daily basis, but that doesn't mean his outstanding work is going unnoticed.
On our 100th Anniversary, Dawson Group extends its sincerest gratitude to Andrew Kay for his 14 years of dedicated service. His contributions helped us achieve this significant milestone and lay the groundwork for our promising future.