100 Years of Excellence
Dawson Group celebrates a milestone in integrity, innovation and bringing people together.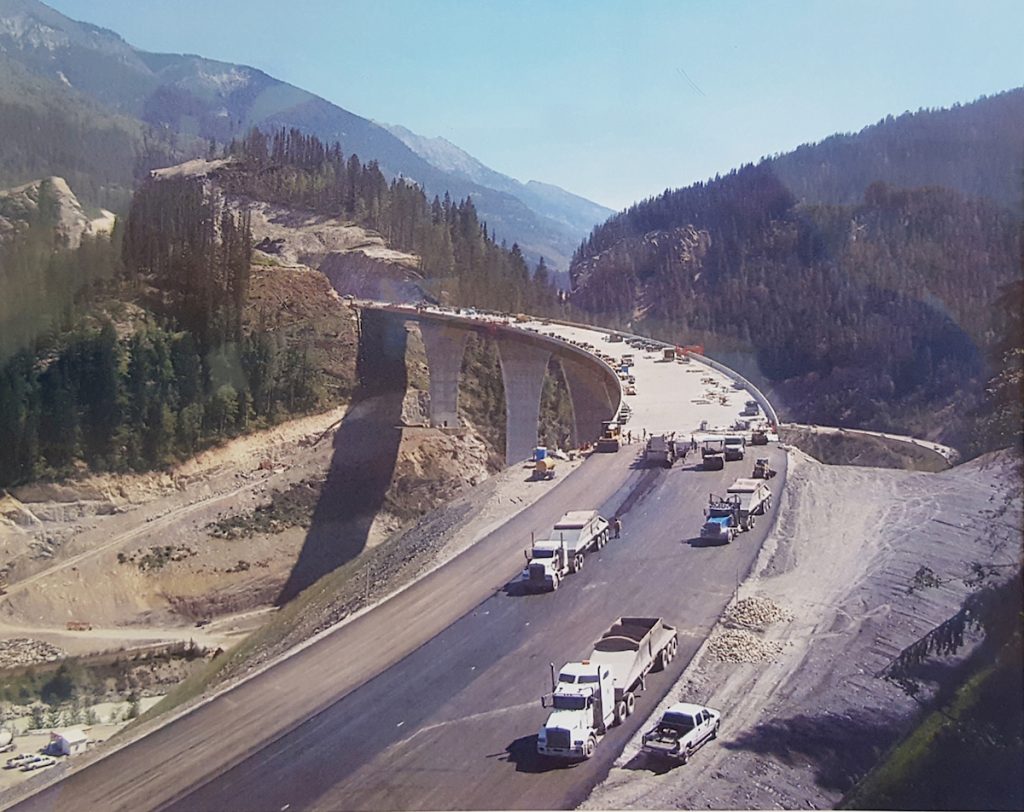 One hundred years ago a legacy was born.
Dawson Group has been connecting people in the west since 1922, using deep expertise in infrastructure construction and maintenance through skill and perseverance. Bridges and highways are just the beginning of how our team has brought necessary services and safety to the people who need them, from the coast to the mountains, city to the forest floor.

Propelled by our core values of people first, integrity, excellence, and respect, we pride ourselves on the work that we've done and continue to do for the last one hundred years, and many more to come.


A message From IAN
When I think back on how far we've come at Dawson Group, I'm filled with pride by the hard work and determination that has brought us to this incredible one-hundred-year milestone. To be a part of a family legacy that has accomplished so much over the past century is truly remarkable. The history we have created — starting with my grandfather, Fred Dawson, then my own father, Graham Dawson, after him — not only built pieces of British Columbia, the North and Alberta but laid the foundation for a vision that will stretch another one hundred years. I can't wait to see what comes next.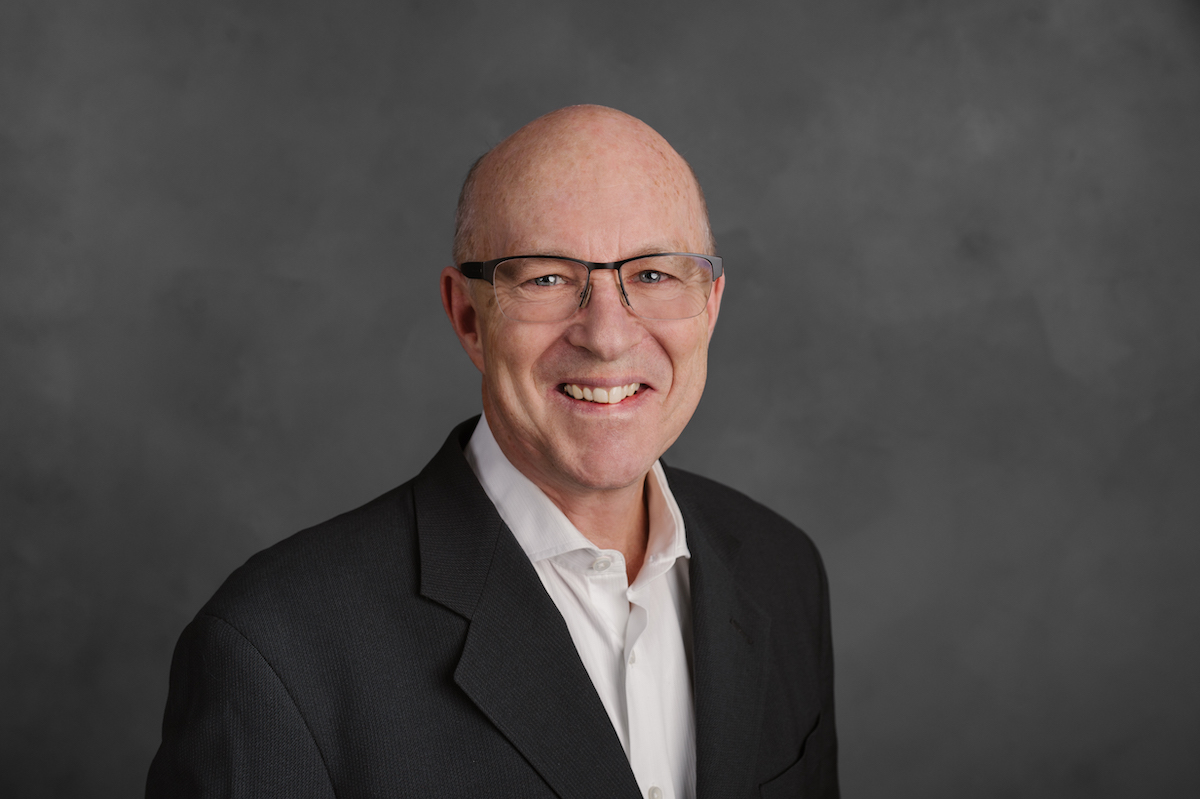 100 years in the making
The history of this great company was brought to the present, as hundreds of Dawson employees gathered to celebrate our centennial anniversary Saturday, July 15, 2023 in Kamloops.
We welcomed current and former employees, along with their families, and were joined by key suppliers and vendors that helped us reach this significant milestone. More than 400 guests were entertained all afternoon by a variety of talent.
Milestones to Celebrate
Looking for directions? To travel through Dawson's 100 years in chronological order (decade by decade) simply scroll down to start your road trip. For an alternate route, use the map marker navigation (on the right) to jump between decades.
Safe travels!
A LEGACY IS BORN
In 1922 a young engineer set in motion what would change the face of western Canada. Fred J. Dawson was the beginning of a construction legacy. Dawson Construction got to work building bridges, railways, dams and laying the groundwork for the future of British Columbia and beyond.
1925
The Dawson team works on the Monette Lake Dam construction in 1925.
1928
Construction on a railway in 1928. Dawson Group would go on to work on countless railway projects.
CONNECTING PEOPLE
The 1930s saw Dawson Group doing what it does best: connecting people. Historic constructions like Vancouver's Burrard Bridge and the Tranquille Highway in Kamloops were completed, among many others, making their mark on B.C. history.
1931
A bituminous premix plant, now known as an asphalt plant, helping to pave the historic Tranquille Highway in Kamloops, 1931.
1931
The Dawson team pouring the concrete seal at the number four pier using tremies and floating rigs on July 9, 1931.
1932
Engineers and staff from our team on the newly completed Burrard Bridge in Vancouver, B.C. on June 24, 1932.
1932
Cars drive along the north approach to the Burrard Bridge in Vancouver, B.C. on July 1, 1932, Dawson's first joint venture. The bridge was completed with the help of two generations of Dawsons.
1935
The team gets to work hard surfacing in a section of Kamloops east on September 28, 1935.
OUR 25TH ANNIVERSARY
This decade marked one amazing milestone for Dawson Group: our 25th anniversary. For two and a half decades, Dawson laid the foundation of so much critical infrastructure in Western Canada.
1941
Workers on beautiful Britannia Road in Squamish, B.C. in 1941
1943
Work underway on the Kamloops airport in 1943. Dawson Construction has been honoured to have a long relationship with the Kamloops Airport and was last contracted in 2016 to extend the runway aprons.
1947
Dawson team gathered together to mark the 25th anniversary of the company in 1947.
1948
Smoothly paved highway in Rock Creek, south of Kelowna, in 1948.
1948
The crushing crew loading aggregate for ongoing road construction projects in 1948.
SHAPING BRITISH COLUMBIA
Dawson Companies acquired Interior Contracting Company Ltd. in 1956, and the first half of the century saw Dawson involved in hundreds of projects that helped shape British Columbia as we know it today. Hospitals and highways are just a piece of how the team carved connections into history.
1950
A Dawson employee surveys the summit of Rogers Pass, a National Historic Site, circa 1950.
1950
The Dawson, Wade & Co. Ltd. building front in at 775 Clark Dr., Vancouver, B.C. circa 1950.
1953
Working on the construction site of the Lethbridge Municipal Hospital, 1953.
1953
Part of the team that worked on the caisson launching operation gathers on shore in 1953.
1956
Constructing a section of the scenic Highway 97, south of Summerland, B.C., in 1956.
DAWSON CONSTRUCTION LIMITED
Dawson's huge fleet of modern equipment, paving and crushing plants and skilled staff imbued with vision saw growth not only in B.C., but in Canada's northern frontiers. Dawson Construction (Northern) Limited was incorporated in June 1967 and carried out general contracting work in North Alberta and the Northwest Territories.
1960
The beginnings of the University of British Columbia BC Medical Sciences building in Vancouver, 1960. Dawson helped to create many of the UBC buildings.
1960
A stunning view of Swartz Bay in Victoria, B.C., before the construction of the Swartz Bay ferry terminal site, completed March 15, 1960.
1960
Part of the Dawson team smiling for a group photo in 1960.
1962
The boardroom of the new Vancouver office on 735 Clarke Drive in 1962.
1969
Part of the Dawson fleet in front of the Endako, B.C. office in 1969.
OUR 50TH ANNIVERSARY
For half a century, Dawson Group built connections and buildings for vital services, and we marked our 50th anniversary in 1972. We expanded the possibilities of our services and joined with the B.C. Road Builders Association and the Roads and Transportation Association of Canada, and LeDuc Paving Ltd. in Vernon, B.C., was acquired by the group.
1970
A Dawson truck parked at a work site, circa 1970.
1972
Dawson marks the 50th anniversary of the company with a "Welcome to the Blast" celebration, 1972.
1972
The team is all smiles gathered to celebrate the company's 50th anniversary in 1972.
1976
A portrait of Bill Laurie, Executive Vice President of Dawson Group, in 1976. Laurie was a key member in the growth of the company from its early stages and was instrumental in conceptualizing Eagle Rock Construction, known today as Dawson Civil.
1978
The historic Alberta Wheat Pool in Vancouver under construction to expand the grain elevator. The project was completed using a slip-form method in only eight-and-a-half days in 1978.
HISTORIC PROJECTS
As the decades moved forward, Dawson Group continued to lay the groundwork on historic and meaningful projects, like the breathtaking Coquihalla Highway, as well as forming a highway and bridge maintenance company in 1982 – Interior Roads Limited, now known as Dawson Road Maintenance.
1984
Three members of the Dawson Group team stand in front of a helicopter in 1984.
1985
Construction on the Aberdeen Interchange in Kamloops, circa 1985.
1985
Construction on the famously snowy and scenic Coquihalla highway, B.C., in 1985.
1985
Workers lay the pavement of the Coquihalla Highway in B.C. in 1985 while a snowy mountain looks on in the background.
1989
Walt Coxon and John and Linda Heinen at a retirement party in 1989.
OUR 75TH ANNIVERSARY
A milestone decade in Dawson Group's history, the 1990s saw us celebrating the 75th anniversary of the company. A flourishing business, Interior Roads Limited. was named "Busiest Estimating Company" by the Roadbuilders Awards in 1996.
1990
Dawson Construction paves 8th Street in Kamloops, B.C., circa 1990.
1993
Members of the team at a Dawson annual golf tournament, in 1993. Dawson Group golf tournaments are a tradition that the company has held for years.
1996
Laying the groundwork on a new Comfort Inn in Kamloops, B.C., 1996.
1997
Part of the Dawson team in Knutsford, B.C., to mark the 75th anniversary of the company in 1997.
1999
A Dawson Colleague, Doug Bodner, Ian Dawson and Bob Seminuk stand in front of the IRL International Truck Centres lineup. The truck centres go by Dawson International Truck Centres today.
DRIVING INNOVATION
Building roads, bridges and highways, Dawson Group continued to do what we do best in the 2000s. A new office in Kamloops and new machinery were just a touch of how we continued to build crucial public infrastructure, bettering lives for the communities we serve.
2004
Dawson Group moved to a new office at 1212 McGill Road in Kamloops, B.C. The new branch opened in 2004 and is still the corporate office for all companies today.
2004
Gord Procknow, Tom Barley, Len Leeuw, Brook Webster, and Keith Webster at ConExpo in Las Vegas, standing in front of our new asphalt plant which was shipped to Kamloops after the event.
2007
The 2007 parts team, Jim Frith, Allan MacLaren, Amy, Justin Webber, John Davies and Dale Berg for Dawson International Truck Centres.
2007
Mindy O'Brien, Randine Indelicatio, Mollie Sommer, Corey Ross, Shanna Findlay, Alanna Barley, Tanya Mailloux, Jodi Buse, Megan Dostaler, Haylea Sauer at the 2007 Christmas party.
2008
Aerial view of Tobiano Golf Course in 2008, the award-winning golf course in Kamloops, B.C., paved by Dawson Construction.
BUILDING ON OUR LEGACY
Ever-growing, Dawson Group marked some phenomenal expansions in the 2010s, like the addition of Isuzu and two more locations to Dawson International Truck Centres, and our expansion of Dawson Road Maintenance into the North. We strengthened our connection across B.C. and continued to build on our legacy.
2015
The Dawson International Truck Centres Kamloops location was dressed to impress at the 2015 open house on May 1 to celebrate adding Isuzu to our growing family. The celebration of expansion continued into the following year as Dawson acquired Cookson Motors in Kelowna and Penticton in April 2016 – making us five locations strong.
2018
Dawson Civil work on Highway 5 north of Princeton to widen the shoulder and get it ready for the installation of a concrete guardrail in 2018, while beautiful Allison Lake reflects the mountains in the background.
2019
The 2019 Dawson Road Maintenance team gathered to mark two days of strategic planning that brought together key staff from the North Peace, Bulkley Nass and the South-Central Cariboo regions—including government representatives from each region.
2019
The Corporate Office held a "Fill a Box of Cheer" charity event in 2019. Fifteen shoebox gifts were donated to the Kamloops Family Tree that year. This was one of more than 97 events held across the province in Dawson's 97th year.
2019
Dawson Construction crews paving on- and off-ramps on the Trans-Canada Highway and Highway 5 through Kamloops, B.C. in 2019.
OUR 100TH ANNIVERSARY
Dawson Group is blown away to be marking 100 years of vision, infrastructure and expertise in 2022. Though the decade has just begun, we can't wait to see what comes next.
2020
Jason Shank and Garrett Blom demonstrating social distancing as companies gather to participate in the Kamloops Amber Lights Tribute Parade, that paid tribute to frontline healthcare workers, on April 14, 2020.
2021
The Dawson International Truck Centres team in Kamloops, B.C. celebrating being named one-of-the-best in the city, 2021.
2021
The Dawson Construction paving crew completing work on a pathway in the BC Wildlife Park. Dawson Group has done several projects both work and volunteer for the park in recent years.
2021
An aerial view of Dawson Civil working in Chase, B.C. in September 2021, in preparation for the expansion of the Trans-Canada highway. Work is still ongoing and will be completed in 2022.
2022
Snow is plowed on a sunny day in the North Peace region, Fort St. John, B.C., 2022.