The Dawson Group of companies is looking forward to further growth and expansion to serve the public and industry primarily in Western Canada.
William B. Laurie, C.A. – executive vice president and secretary, and a director of the Dawson companies, has been associated with the group since 1953.
"We are proud of our ability to call upon the expertise within our own organization in so many specialized fields," he says.
"We are able to render a complete service to owners in all fields of construction. We will continue to expand and improve upon these services by internal growth and the acquisition of companies specialized in new fields."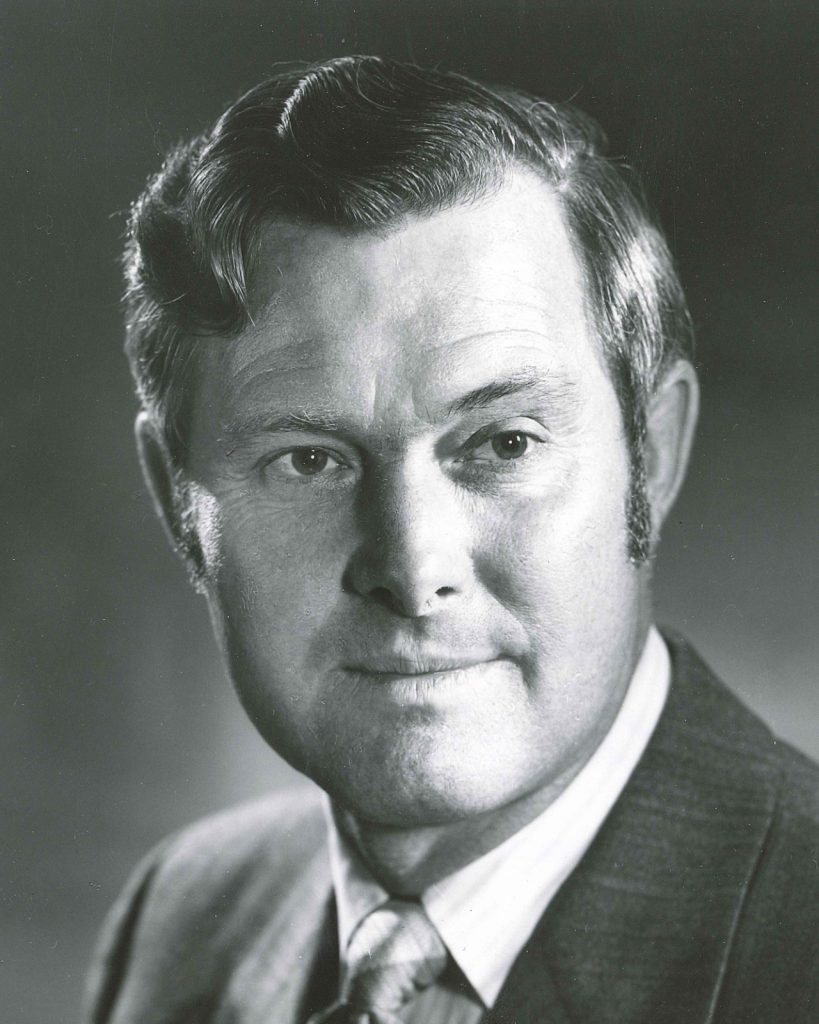 At first the company concentrated mainly on civil engineering projects – the Burrard Street Bridge, defence construction during the Second World War, the Peace River Dam and spillway, the aluminum plant at Kitimat, the pulp mill site at Castlegar, the Granville Street Bridge, major sections of the TransCanada Highway and the Kicking Horse and Fraser Canyon highways.
In 1963, following the death of Wade and the earlier death of Fred Dawson, the company's name was changed to Dawson Construction Ltd.
The company embarked on an expansion of its operations and became one of Canada's largest integrated general contractors.
It is a heavy construction as well as a civil engineering firm. Its huge fleet of modern equipment, its paving and crushing plants and large staff enables it to undertake industrial construction projects, road and airport construction, dams, dykes and other water-regulation projects, as well as the building of bridges and sewers.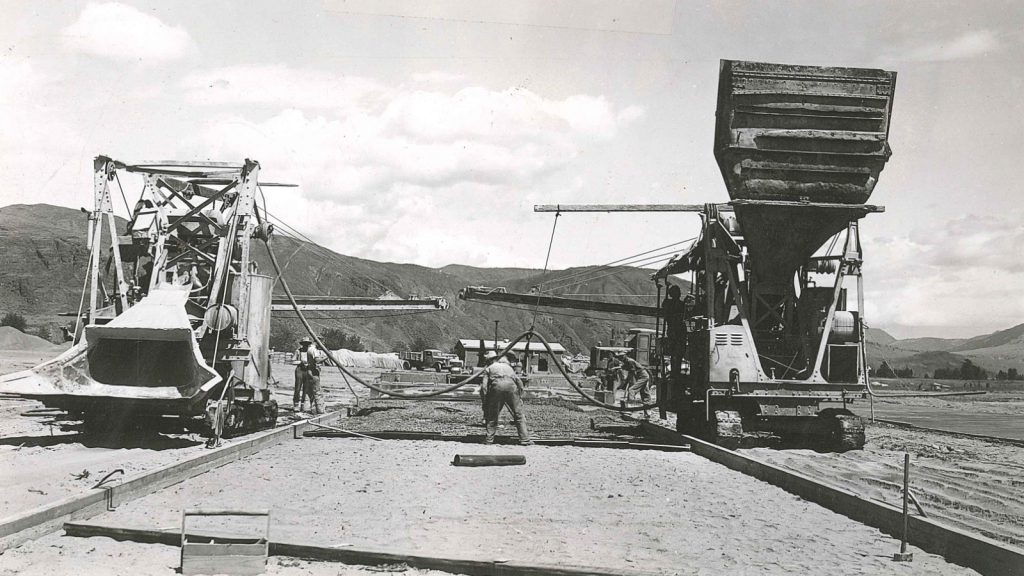 Recently, the company constructed two sections of the Yellowhead route between Kamloops and Jasper. Two of its current projects expanding the Upper Levels highway and building an access road to Cypress Bowl in West Vancouver – are attracting a great deal of interest.
The company is famous throughout Western Canada for its highway and bridge construction and for the roadbeds it built for many railways.
Experience gained in half a century of work qualifies the company for even the most unusual projects.
The Dawson fleet of construction equipment cost in excess of $12.5 million. It includes large self-propelled earth-moving equipment, tractors and shovels, six asphalt plants, 14 gravel crushing and screening plants together with all the necessary auxiliary equipment to fulfill the tightest construction schedules.
In 1946. Dawson and Hall Ltd. was incorporated as the group's building division to take over construction of buildings.
In 1956, Dawson purchased all of the outstanding shares of Interior Contracting Co. Ltd. from the Hatfield family, which had incorporated it in 1929.
This gave a whole new range of contracts in the B.C. Interior, with particular emphas is on municipal services, road and bridge building, microwave stations. flood -control work, townsite development and general service work.
At about the same time Dawson acquired Sansan Installations Ltd.
In 1957, Dawson Construction (Northern) Ltd. was incorporated to carry out general contracting in northern Alberta, the Northwest Territories and the Yukon. It has centred its operations in Whitehorse.
Among the company's accomplishments have been the paving of large sections of the Alaska Highway, and streets in Whitehorse and Cassiar. Currently, the company is undertaking the paving of the streets of Faro in the Yukon, one of the most northerly paving operations ever carried out.
To supply aggregate, the company acquired Scott Bros. Gravel Co. Ltd., Coquitlam. It carried out exploratory gravel removal in the Jervis Inlet area through a newly incorporated company, Jervis Inlet Gravel Ltd. These companies have ceased to be active, but met a great need during the years from 1964 to 1968.
To carry out construction projects for the mining industry, Dawson incorporated Dawco Mining Ltd., Vancouver, to serve major strip mines.
LeDuc Paving Ltd. became a wholly-owned subsidiary in 1970.
LeDuc Paving, under the direction of its founder and former principal shareholder Gus LeDuc, specializes in city and municipal paving.
Since acquisition, the company diversified its operations to include site preparation, irrigation and dam projects.
LeDuc has been involved in roadbuilding since 1947. He has worked in all phases of the industry and eventually became manager of his own company which was incorporated in 1961 in Vernon. In 11 years of operation, the company established a reputation of thorough workmanship
These companies represent the principal wholly-owned subsidiaries of the Dawson Group.
In addition, the group has extended its operations by acquiring a significant interest in many other companies.
One of the first of these was Sceptre Dredging Ltd. In 1968, Dawson acquired a significant shareholding from a group of minority shareholders. As a result of this, Sceptre is now over 90 per cent B.C.-owned.
It has one of the largest dredging capacities in Canada with five major dredges. The largest is currently operating north of Lake Winnipeg. There it is to remove about 35 million cubic yards of material to construct 10-miles of canal between Lake Winnipeg and Nelson River for Manitoba Hydro.
In addition, it has a dredge on Bruce Lake in northwestern Ontario ready to begin the second stage of a stripping operation for Griffith Mine-owned by the Steel Co. of Canada.
Sceptre has carried out many other impressive projects, including Roberts Bank superport and work for the Hugh Keenleyside dam at Castlegar. It has recently completed dredging operations for the new port at Squamish.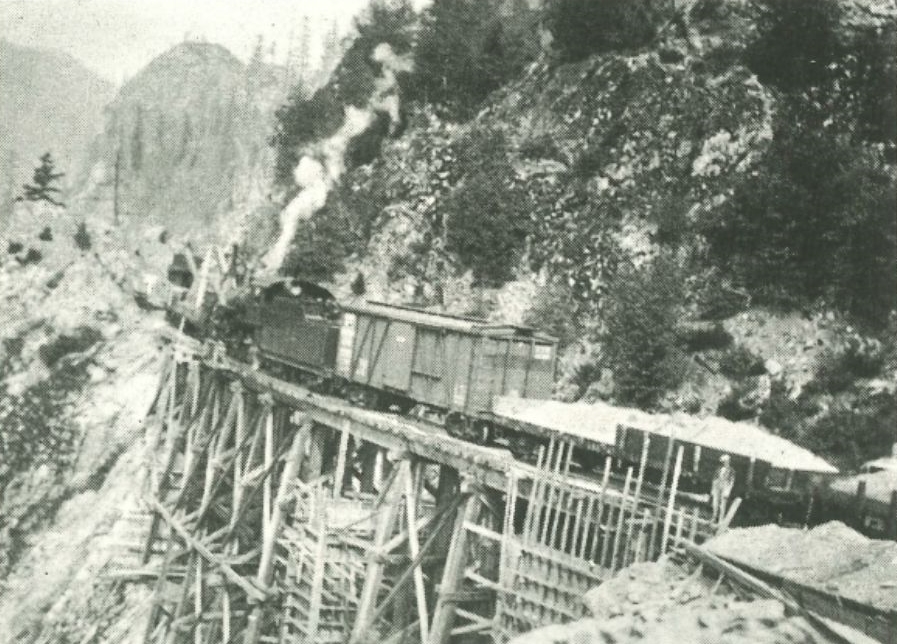 Another acquisition
To further diversify activities, Dawson acquired a major interest in Canadian Mine Services Ltd. It specializes in engineering, contract exploration, drilling, mine development and production, as well as underground excavation for heavy construction. It owns and manages a group of five operating companies.
Recently, Dawson acquired a minority position in Interprovincial Construction Co. Ltd., which brings together a group of experts in the field of natural gas pipeline and pumping station construction. They are also very active in industrial mechanical work.
In addition to the operational companies, Dawson has a major interest in Harbour Park Developments Ltd., a company incorporated to acquire the Webb and Knapp interest in the foreshore lands on Coal Harbor near Stanley Park. Approval is awaited to proceed with a major hotel and apartment complex.
The Dawson Group also holds an interest in about a dozen other small but highly specialized companies rendering services or supplies to the group. Some of these companies may well grow to prominence soon as demands for their services increase.
Dawson Developments Ltd. was incorporated in 1964. It was for a short time a wholly-owned subsidiary of Dawson Construction Ltd. Since that date it has flourished and today is one of Canada's largest integrated construction real estate development and management companies.
In 1969, it offered shares to the public. Following this, Dawson Construction disposed of all of its shareholdings in the company, but is proud of its growth. Dawson Developments is no longer actively associated with the Dawson group of construction companies.
---
Photo Caption: A Dawson employee surveying at the summit of Rogers Pass.