Dawson Road Maintenance would like to congratulate Erik Letham on receiving his Heavy Equipment Technician Red Seal certification.
Erik joined the Dawson Group as a second-year commercial truck apprentice in the fall of 2017. As the Dawson Road Maintenance fleet is so diverse and Erik had proven to be such a capable mechanic, we soon moved him onto our heavy equipment team.
"Erik is one of those guys that was born to be a mechanic," said Lillooet Shop Foreman, Dave Ratch. "He is skilled in all aspects of mechanical repair and has a natural ability to overcome any challenge. Erik has also set a wonderful example for future apprentice's coming into this field and we are very lucky to have him."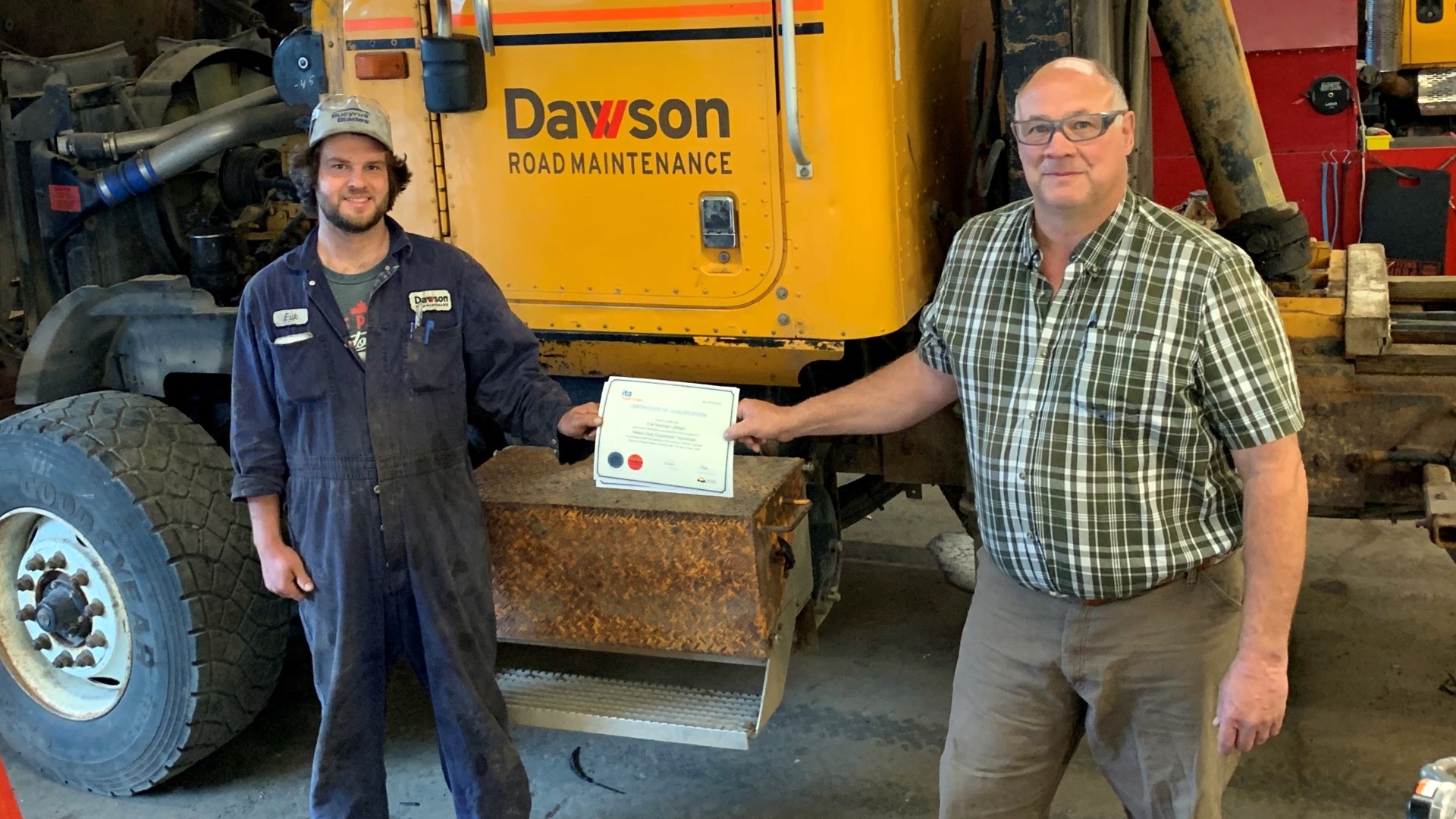 During Erik's apprenticeship with us, he has played a lead role in overseeing the installation of new Skyhawk modems into our vehicles across the Cariboo. He has also performed many seasonal truck conversions and built all of the conveyor chains for the BC Interior, over the past 3 years.
Thank you, Erik, for all your hard work and for the dedication you have shown to the important work we do. We are so happy you chose the Dawson Group and we look forward to seeing you continue to flourish in this next chapter of your career.