Gord Procknow has always been a family man, at home and at the office.
While working in the Shuswap in the paving industry, Dawson Construction had an opening for a paving superintendent. Knowing a few people within the company, Procknow heard great things and jumped at the opportunity. The choice was as much about his own career as it was an opportunity to move back to his hometown with better schools and be closer to immediate family members.
The move turned out to be the final one for Procknow. He re-established roots in the community, as he watched his family and company grow over the next 25 years.
"I still think about my time with Dawson quite often," said Procknow, who first started in 1993. "We certainly accomplished a lot, but only because I was surrounded by an incredible team."
Procknow remained in that role for the first five years with Dawson. Then, as people above him on the organizational chart moved on, he assumed their roles and greater duties, eventually becoming the General Manager of Paving in the early 2000s.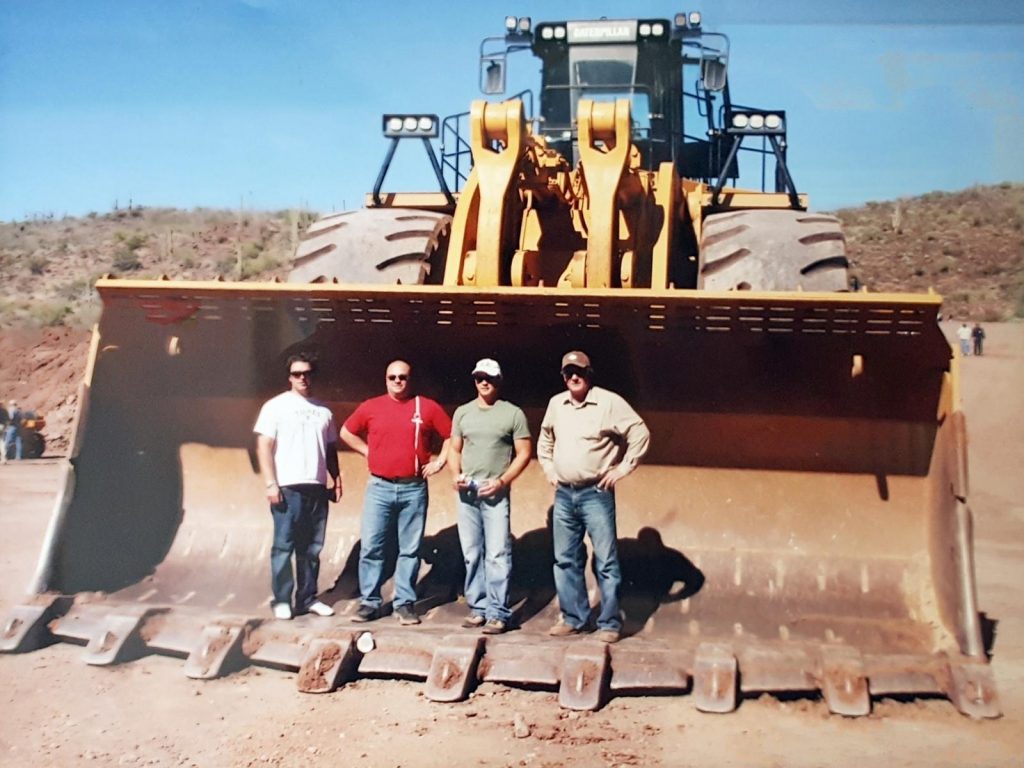 "As I was coming up, the company was beginning to bounce back after some very slow years in the late 80s. There was a lot of opportunity there and we brought some new, good ideas to the table," said Procknow, who retired from Dawson in 2019.
He, along with the General Manager at the time, Stan Burton, helped convince the company to get back into highway paving, given the fact that the economy was coming back to life, among other things.
Hearing their ideas, Dawson bought their first of three mobile asphalt plants in 1996. As a result, the paving divisions began to grow. The doors for paving jobs all over the province – highways, municipal and work within the national parks – began to open. Soon, Dawson was viewed as one of the major paving companies in B.C. Dawson also took up an influential position on the joint B.C. Roadbuilders – B.C. Ministry of Transport and Infrastructure (MoTI) Paving Committee, a position he trained and transitioned to Lenny Kazakoff.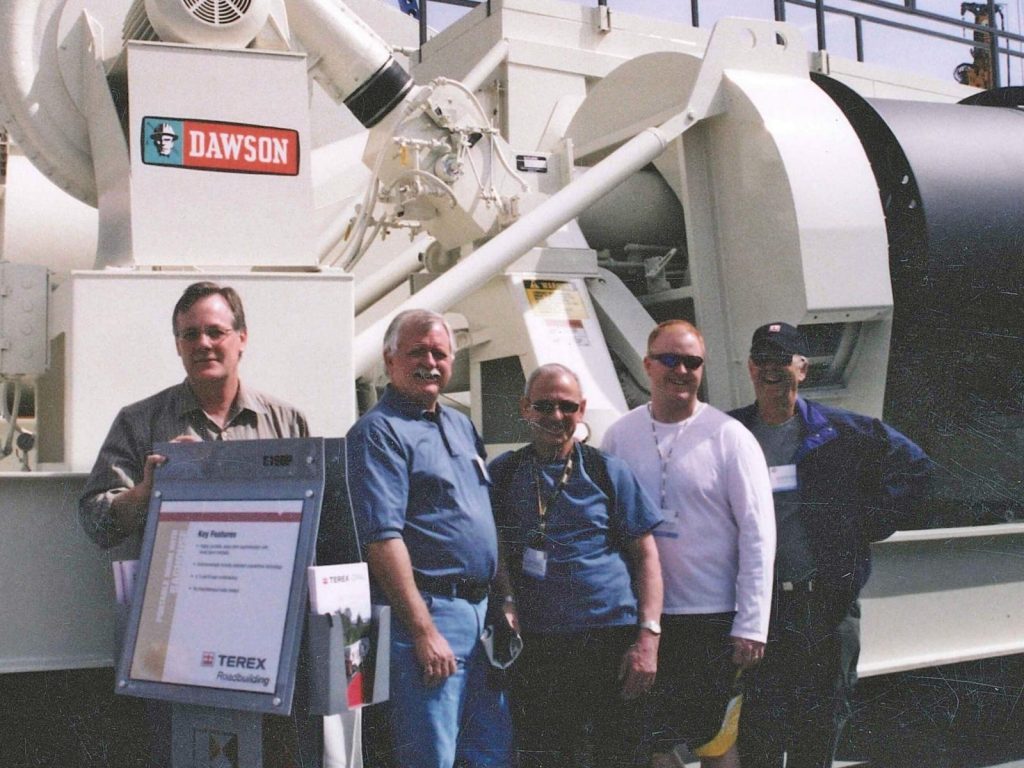 As the asphalt rolled out, the accolades rolled in. Over the course of a few years, Dawson Construction earned four awards from the MoTI for the safety improvements on the Malahat Highway from Shawinigan Lake to the Summit Weather Station (2015), Kamloops Area Paving (2014), work on Highway 99 from Gibbs Crescent Overpass to the Bridge of the 23 Camels (2010) and the Environmental Award for Greenhouse Gas Emission Reduction in 2009. His crews were also the finalists for five other awards from the MoTI.
"It was a great time in the company. We had a lot of fun. We were young guys that loved what they did and were aggressive in the way they approached projects. None of our accomplishments happen without them," said Procknow.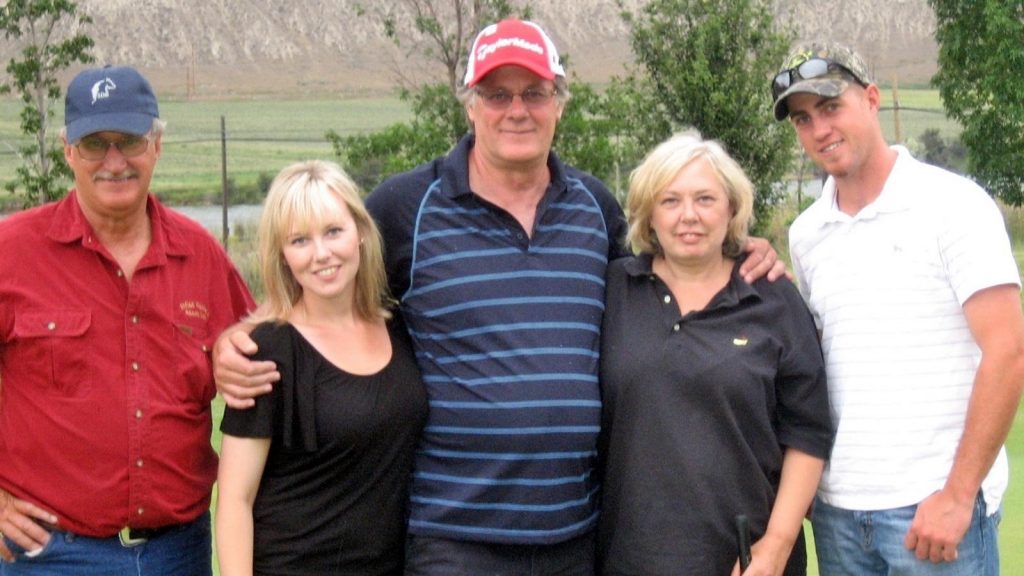 Procknow doesn't need his old desk rolodex to share a long list of the names of people that significantly contributed to the company's and his success: Ian Dawson, Walt Coxen, Ben and Lenny Kazakoff, Brook and Keith Webster, John Brown, Merv Lehr, Bob Froese, Sam McGhee, Steve Hubbard, Tom Boake, Jason Shank, Len and Mitchell Leeuw, Garret Blom, Ken Williams, Larry Nelson and Tom Barley. With strong management, Procknow claims that success also depends on a loyal, long-term workforce such as the one Dawson operates with. Everyone from the foremen, field staff to management contributed to the success over the past 30 years.
"Gord has always been an old-school guy. He always cared about people, had great ideas and was very direct in his way of thinking," said Shank, the current senior project manager of crushing and pavement. "He was a loyal Dawson employee and bled our colours. Dawson was his second family."
On our 100th anniversary, Dawson Group extends its sincerest gratitude to Gord Procknow for his 25 years of dedicated service. His contributions helped us achieve this significant milestone and lay the groundwork for our promising future.