Gary Bertrand embodies the phrase, "the customer always comes first," even during the holidays.
Long-time Dawson International Truck Centres' salesman Bertrand was enjoying Christmas morning with his family when he received an email from a customer trying to close a deal.
The customer reached out to Bertrand because he was ready to talk turkey. The day before, he called Bertrand, but the two couldn't find a deal that left both parties satisfied. He was still interested in purchasing with Bertrand, despite it being Christmas Day. After the stockings, eggnog and opening of the presents with his family, Bertrand quickly stepped out to meet the customer at the shop and sold him two trucks. By doing the sale on Christmas Day, he saved the client nearly $8,300. (Each week the exchange rate between Canadian and USD adjusts the following Sunday morning. Companies are given the heads up so they can notify their clients ahead of time to save them money – waiting a few days or buying before the adjustment could save them a considerable amount depending how the market would shift. Christmas Day in 2016 landed on a Sunday, so by doing the sale on the Sunday, he saved his client thousands before the markets adjusted the following morning.)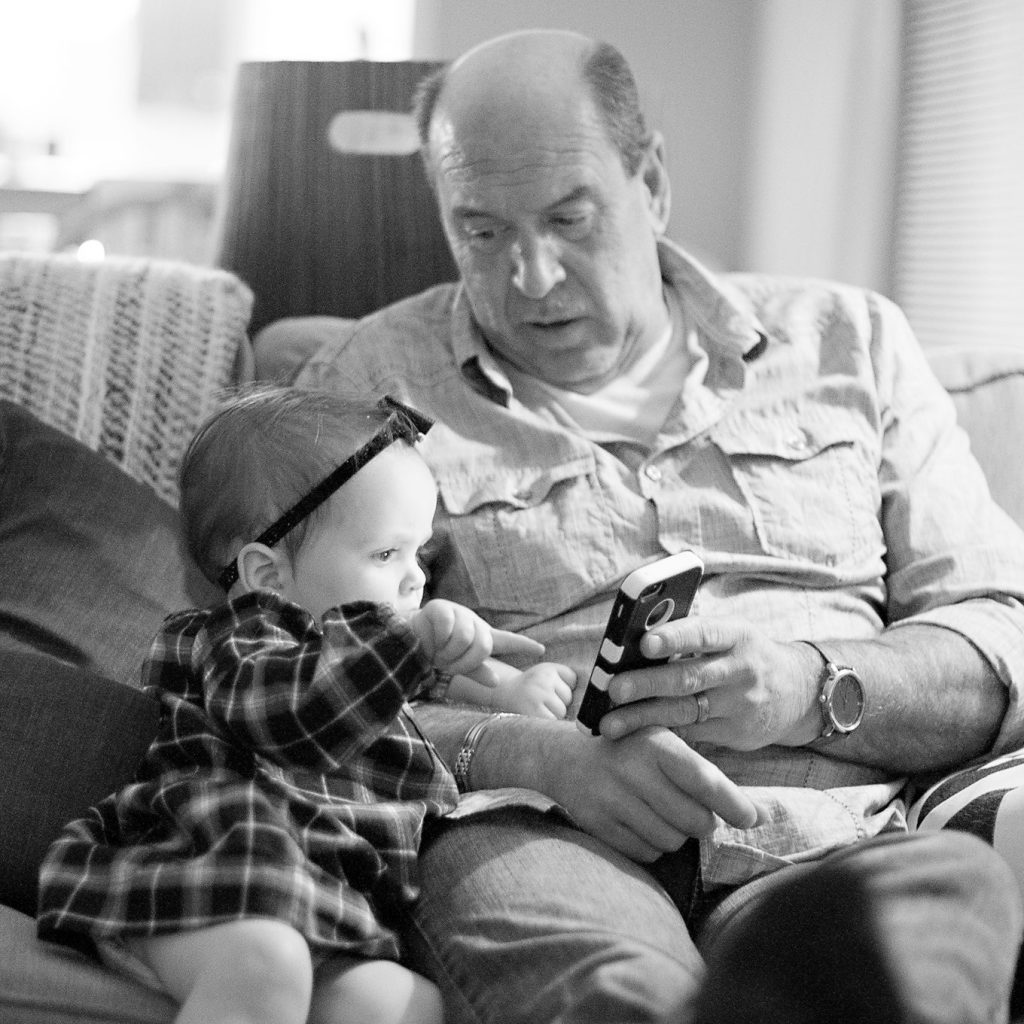 "That's what I love most about this job: meeting and helping out so many genuine and down-to-Earth people," said Bertrand. "I've had so many coworkers and customers turn into such great friends over the years; it's been a blast."
While Bertrand certainly enjoys the holidays and spending time with family outside of work, he has been known to slip out on the rare occasion to help someone in need. It's a rapport that he's built up in the Vernon community as he embarks on his 43rd remarkable year with the company.
Born in Regina, Sask., Bertrand moved west to Vernon with his family in 1974. Six years later, the company he was working for as a shipper and receiver was about to close their doors for good.
"There weren't a lot of options for jobs back then. Luckily, my boss at the time heard of another opening and I was able to meet with them later that same day and got the job even though I was still driving around in the old work truck," laughed Bertrand, 60.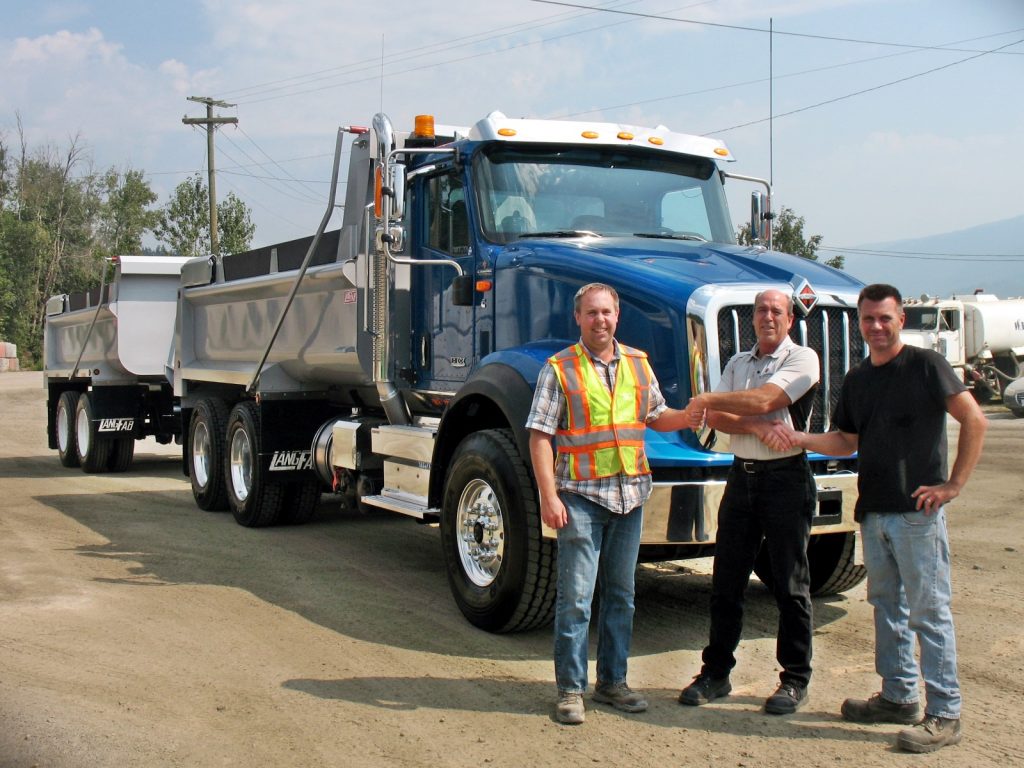 The shipping and receiving department that hired him was part of a truck dealership called Bloom and Sigalet. There, he looked after parts for trucks, loggers and everything in between.
Bloom and Sigalet remained until 1992, when Dawson acquired them. Dawson quickly realized that Bertrand was too valuable of a teammate to not bring along in the transition. Over his near half-century with Dawson, it wasn't uncommon to see Bertrand fulfilling multiple positions for Dawson as he was always a team player for Idealease and International Truck Centres. This was particularly evident during the years the industry was in a downturn (in the early 80s, he balanced working in the shipping and receiving department, along with working behind the counter. Shortly after the turn of the century, he was doing double duty once again, as outside parts sales, along with truck sales).
"Growing up, I knew it wasn't going to work with a hammer and a nail. The fellow that hired me in 1980 at Bloom and Sigalet once told me that if I got into this line of work that I wouldn't make a fortune, but I would also never be out of work. I'm happy to say I've never had to worry too much about my job over all these years," said Bertrand.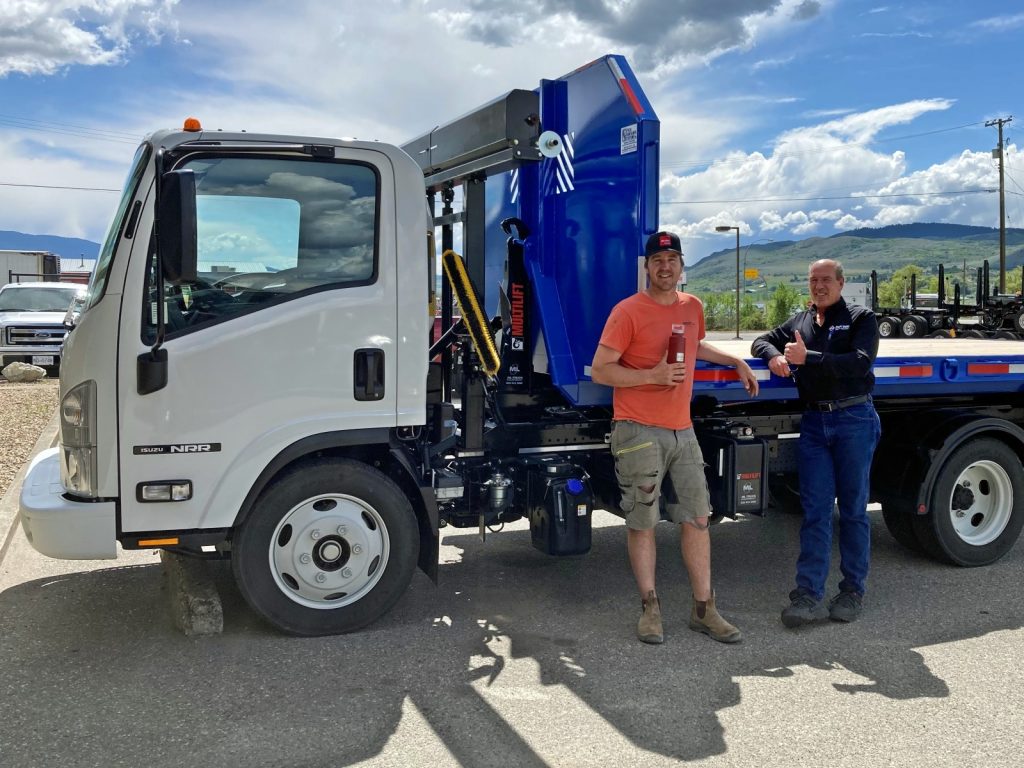 While the job hasn't changed dramatically over the years, the trucks have. Now maybe more than ever before. It hasn't taken Bertrand long to get caught up on all the latest innovations with the electronic and autonomous vehicles. He still celebrates sales of six-to-eight trucks on one bill like he always did.
As for retirement?
"I'm not cut out for retirement. I'll get too antsy," said Bertrand.
You can find him at the rink in the winter and on the diamond once the snow melts. In between trips to the gym, he loves entertaining and spending time with his nine grandkids. Even with all that activity, Bertrand still brings the same energy into the office as if it was 1980 all over again.
And his clients thank him for that. Just like the one from Christmas a few years ago. Because of Bertrand's first-class customer service, the two remain close and he just bought another pair of trucks from Dawson.
On our 100th Anniversary, Dawson Group extends its sincerest gratitude to Gary Bertrand for his 42 years of dedicated service. His contributions helped us achieve this significant milestone and lay the groundwork for our promising future.