Over the past 33 years, Les Hubscher has played an integral role with our Dawson International Truck Centres (DITC) Vernon location (and eventually all locations), balancing the need to support our customers and finding value for our company's warranty coverages at the same time.
"I knew nothing about the business when I first started, but it's been a great ride. I've spent most of my life in this role and loved the steadiness of my role with the company," said Hubscher.
When Hubscher first walked into Ron McDonald's office looking for a job back in 1988, it was for a role with Bloom and Sigalet, a family-run truck sales company that first opened its doors in 1928, just six years after Dawson Group started.
Hubscher came to Bloom and Siglaet having worked as a contractor doing body repair work previously. His first role with his new company was in shipping and receiving. Three months later, a warranty administrative position opened up and Hubscher never looked back.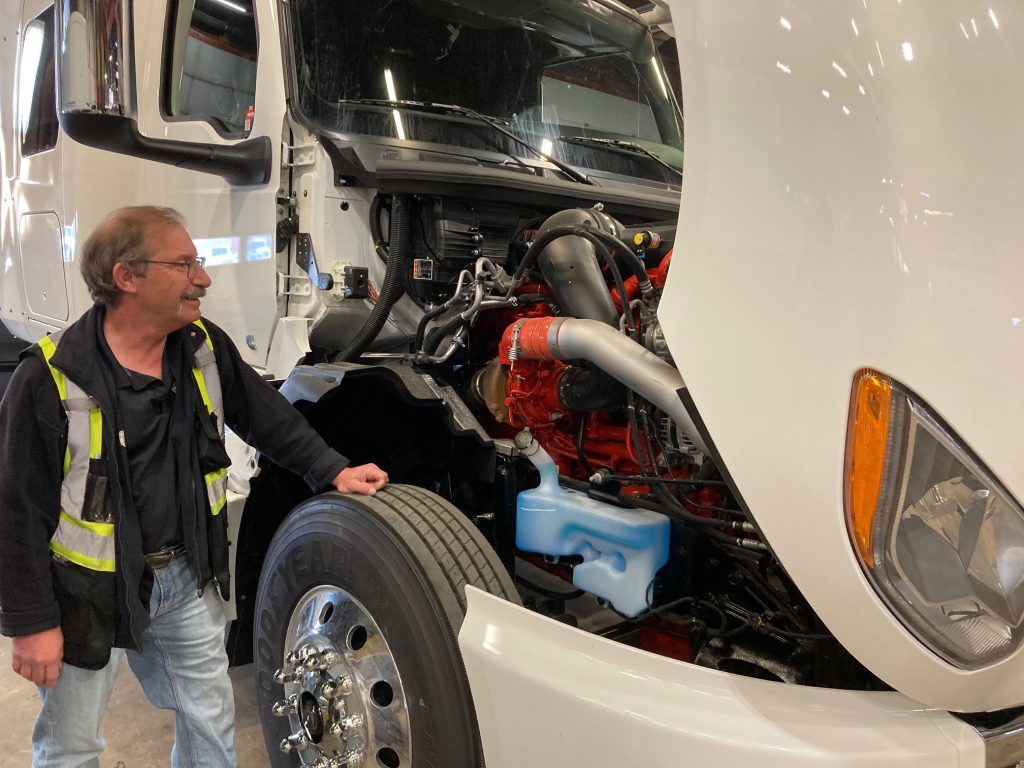 "I think I showed the ability to learn quickly and it helped that I was already an internal candidate when that first warranty job was posted. I'm glad that they believed in me enough to give me that opportunity," said Hubscher, who was born and raised in Vernon.
A few years into his tenure with Bloom and Sigalet, the McDonalds sold the company to Ian Dawson in 1993 (Ian Dawson was in the process of expanding DITC by purchasing a few successful businesses in the Interior and Okanagan). The move increased Hubscher's responsibility, as he was then put in charge of two shops' warranty plans.
"The sale was a huge moment for the company. My duties increased and it was challenging at first. I wasn't alone though, our whole team put a lot of hours in adjusting to the change," said Hubscher.
Making the merger easier was the progress of technology. In the late 90s, companies, like DITC were making the switch from having everything documented and filed on paper, to electronic copies.
"It seems obvious to say today, but working with computers was much easier and made everything flow much better," said Hubscher. "The technology continues to grow and now we can have meetings and send files to anyone from anywhere. It's incredible to look back at what the job was like when I started."
Over time, his detailed work earned the trust of Heinz Bossel and the rest of management, as he was promoted to Warranty Manager, where he now processes warranty claims, review payments on claims and makes sure that the parts that were requested to get returned actually get returned.
"Les has always done a great job in combining the needs of the customer and making sure our warranty policies cover our customers to their fullest capabilities. By working closely with our service team, Les directs them to ensure they have done all the critical repairs and tests required while providing warranty coverage for our customers. He is proactive and has them running tests, checking the health of the trucks, which saves a potential breakdown for the customer down the road," said Greg Christensen, DITC Branch Manager, Kelowna.
And for the past four years, he's done so for all five DITC locations – Kamloops, Kelowna, Penticton, Vernon and Williams Lake.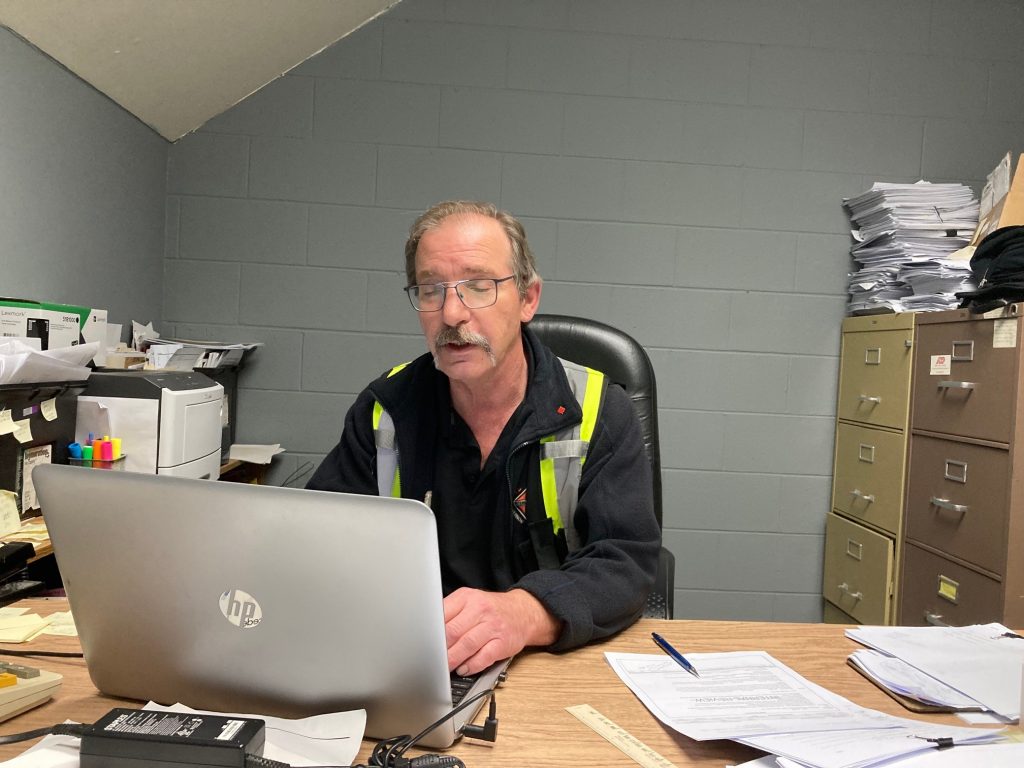 "I've had several service managers along the way that I learned quickly from over the years. I've benefited from a lot of great coworkers," said Hubscher.
Aside from work, Hubscher enjoys the outdoors and restoring vehicles, such as his 1989 Jeep Wrangler. He still has a lot of gas in the tank in his time with Dawson, but can't help dreaming about retirement when he has the freedom to see what adventure each day brings.
On our 100th Anniversary, Dawson Group extends its sincerest gratitude to Les Hubscher for his 33 years of dedicated service. His contributions helped us achieve this significant milestone and lay the groundwork for our promising future.