Decades ago, Pat Stephenson used to get annoyed at a road construction company that seemed to take forever to repair bridges near Jasper, Alta.
"I didn't like seeing those Dawson vehicles every weekend when we tried to escape from Jasper," Stephenson laughed. "Little did I know that I would end up spending the next 44 years working for them."
While she never did any patch work or moved mounds of earth, Stephenson played an integral role in the company's background in any area that was required.
"Grunt work in the office or helping out on fun projects – I have enjoyed it all in my time with Dawson," said Stephenson.
In the late 70s, Stephenson, who just moved to Penticton, was searching for a job. She was faced with two choices: a receptionist job with Interior Contracting Company (ICC), or a clerk with Revenue Canada. Wanting to work in the private world, she chose ICC, as it offered more career opportunities.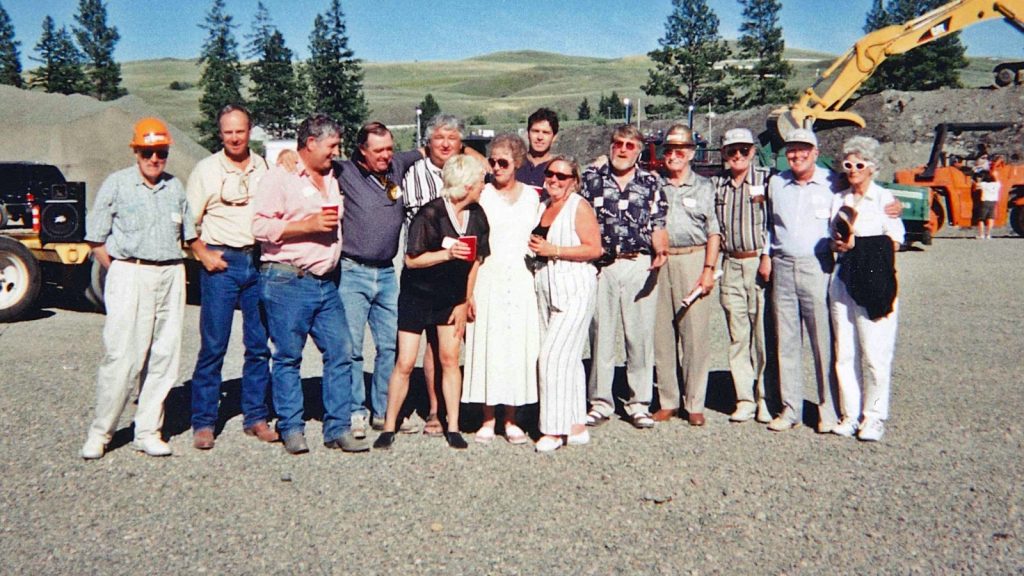 Things started well, as she was working at the Penticton office for Roger Abbott (former Specials Projects Manager) and George Cooper (Vice President and Chief Financial Officer). The office closed in 1982 and relocated its Special Projects division to Clarke Drive in Vancouver. By 1986, Dawson Construction began their move to Kamloops. Cooper transferred to Kamloops as part of the transformation team, but Stephenson chose to stay in Vancouver to work closely with the Dawson family.
"The Chief Financial Officer at that time, Bill Laurie, took me under his wing and taught me about the family business holding companies. When everyone packed up to move the operating companies to Kamloops, I remained in Vancouver and worked with Graham and his wife, Dorothy," said Stephenson. "When the Clarke Drive office closed, I was moved to Graham's office in the DAON building at Hastings and Burrard. After Dorothy and Graham passed away, I continue to work for the family and still enjoy this office to this day!"
Working as the only Dawson employee in Vancouver these days, she still gets excited when new projects appear on the books, working with the numbers and unravelling their challenges.
She doesn't get fazed by hard work, challenges or pressure. She still can hear the words of Graham in her head whenever she hits a rough patch, "Calm down, people are panicking, we don't need to panic." That's what he said when he called Stephenson during his vacation when the stock market crashed in the 90s and people were trying to sell all their assets in an attempt to squeeze any money out of the market.
"Graham was calm, cool and collected – and because of that, he put me at ease and helped guide Dawson through some challenging financial times," said Stephenson.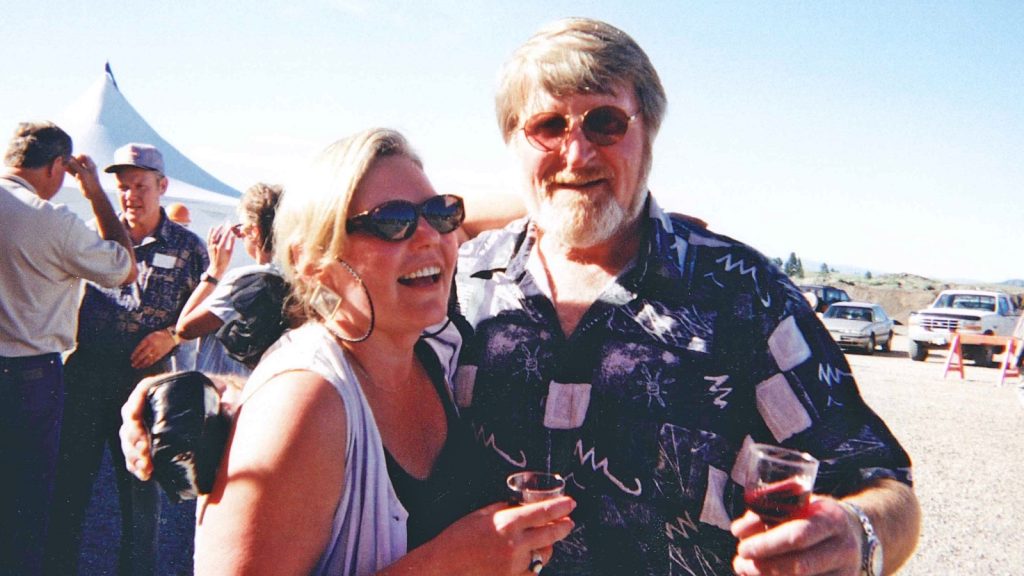 "I walked into a job in 1978 and basically grew up with the family at the same time. I have a great deal of respect for the Dawsons and everything they have taught me along the way," said Stephenson. "When you work with people you respect, work hard and are all working towards the same common goal, work becomes enjoyable and always interesting. I have loved my time with Dawson and hope it doesn't end anytime soon."
Over the past 44 years, Stephenson's inspiration for work hasn't varied, as she still loves what she does, working for the family and finding new challenges that come with each new project.
On our 100th Anniversary, Dawson Group extends its sincerest gratitude to Pat Stephenson for her 44 years of dedicated service. Her contributions helped us achieve this significant milestone and lay the groundwork for our promising future.